There's a world of delight and entertainment to be experienced in Phoenix. There are plenty of opportunities to see great theater, comedy, movies, magic and more. We have scoured the city for fun and excitement and have also sought out those venues where dinner and a show are brought together for an easy night out. Not all venues listed offer food, but may include amenities like a full bar and/or snack bar.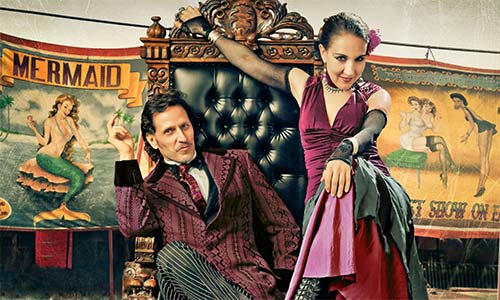 Carnival of Illusion is Magic, Mystery and OOOH La La, and will provide a fabulous evening as promised by those that have seen it. This magical duo are the National recipients for "Excellence in Magic" and will take you "Around the World in 80 Minutes" with an evening of Old-World Magic. It is a great way to celebrate special events such as birthdays and anniversaries or just celebrate a fun date night out. Bring a group of friends or visit with that special someone to see one of Arizona's TOP-RATED theater show now at the AZ Biltmore Resort, Tempe Center for the Arts, and the Mesa Arts Center. Carnival of Illusion is definitely worth checking out!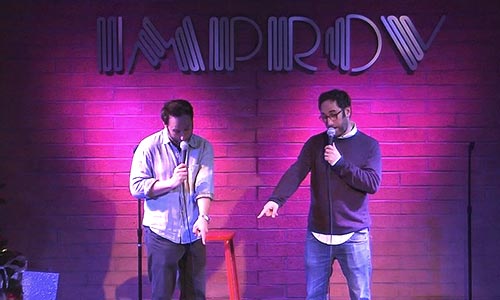 The new and improved Tempe Improv Comedy Club has all the same great comedy with loads of renovations. Visit some great names in comedy and visit hungry. There is a large menu to choose from including appetizers, burgers, wings, entrées and salads. There is a two drink minimum in the club, so come with a little extra cash, as that is not included in the ticket price. So for a night out full of laughs, drinks, food and fun, take a trip into Tempe for some stand-up comedy.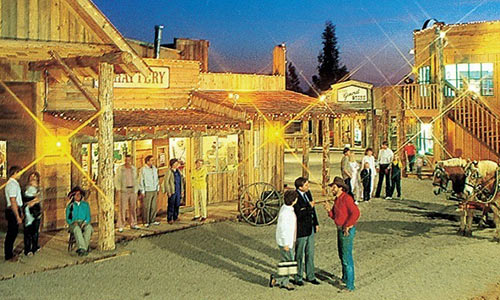 If you are looking for some finger lickin' wild West grub and a serving of country music for dessert, then this is a great place for the young and old alike. Not only can you catch dinner and a show, but bring the whole family to enjoy the experience of the old west and life on a pioneer ranch. Visit the western town, go on a horse-drawn wagon ride or do some gold-panning. Learn about Arizona and the old west. There's tons to do and see, and is a great place to bring the kids. So come for the BBQ and stay for a while. Yeeeehaw!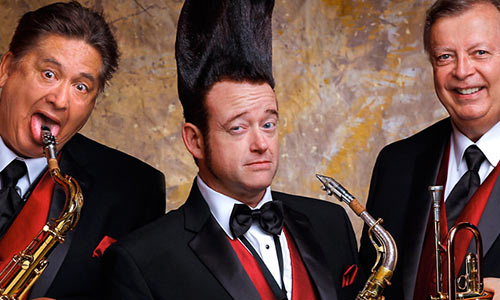 At Barleen's AZ Opry Dinner Show, it's family fun, variety and good eats. With a variety of performers joining the Barleen's family for comedy and music, it's a mixed bag of fun and entertainment. Come for dinner and a show or choose the matinée option, and have lunch and a show instead. The menu consists of roast beef and chicken...a double entree extravaganza, along with a vegetarian choice. And if you are thirsty, coffee or lemonade is included. Also for sale at the bar is beer, wine and soft drinks. So visit the website and check out their calendar for shows, dates and times.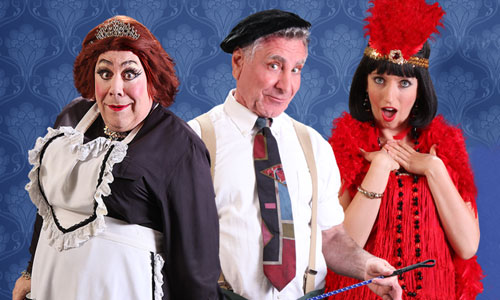 This well-honed murder mystery dinner theater has three different mystery options as well as four locations to serve the greater Phoenix area. Locations include 3 different Oregano's Pizza Bistros as well as Coup des Tartes French Bistro in Phoenix. You are given a character for the evening and then help to solve the mystery. There's even a prize for the "super sleuth" who shows the keenest detective skills. There is lots of audience participation and the results are always unique. Each show includes a 3 course meal served by the players ... or should I say suspects. Great for a group or corporate party.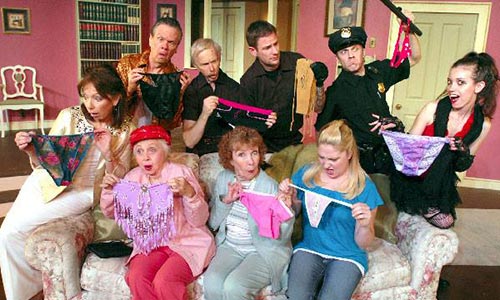 With scores of big-name shows under their belt, this theatre has been bringing wonderful productions to audiences since 2006. Favorites such as Fiddler on the Roof and Little Shop of Horrors are just two of the worthwhile shows they've produced, along with many others that have won local theater awards. Dinner is included in the ticket price, with upgraded choices also available on the menu for a little bit extra. Looking for something to take the kids to? Their theater for young audiences has early evening and afternoon shows.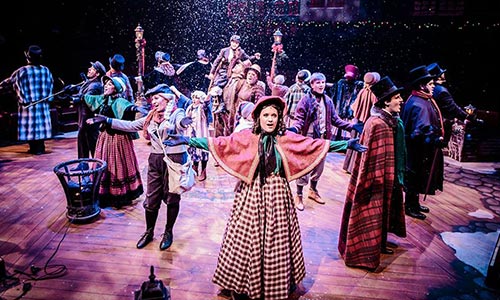 The Hale Centre Theatre has always been a family affair as the Hale family has been providing theatre to patrons since 1947. This theatre located in Glendale AZ has been providing family style entertainment since opening its doors in 2003. Here you will find all the usual favorite plays such as My Fair Lady, The Sound of Music, A Christmas Carol and Forever Plaid. They also have partnership restaurants that provide specials to their season ticket holders. This theater is unique with a stage in the round for great views everywhere.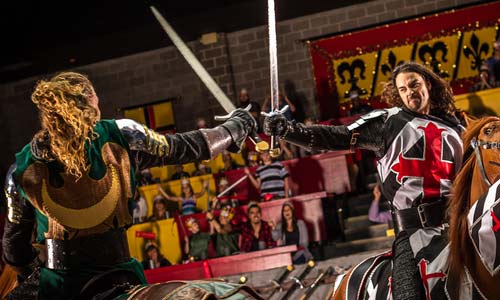 Travel through the mists of time to a forgotten age and a tale of devotion, courage and love—at Medieval Times Dinner & Tournament. Imagine the pageantry and excitement that would have been yours as a guest of the queen ten centuries ago. That's exactly what you will experience at North America's most popular dinner attraction. See our electrifying show featuring heroic knights on spirited horses displaying the astounding athletic feats and thrilling swordplay that have become hallmarks of this unique entertainment experience. Enjoy a "hands-on" feast as the dynamic performance unfolds before you. A sweeping musical score and brilliant lights provide a fabulous backdrop for this spellbinding experience that blurs the boundary between fairy tale and spectacle.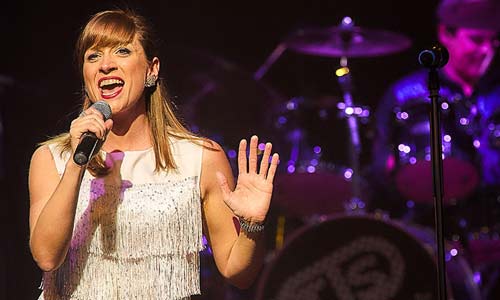 The Silver Star is a place you can bring the whole family for a wonderful buffet style dinner and a show. For one price you get dinner, salad bar and dessert and your choice of 15 different shows. There's everything from country, to rock n' roll, and Broadway to big band. Drinks are not included but there is a full bar and Starbucks coffee is also available. The show is a blend of live music and lots of laughs. For a fun and entertaining night out.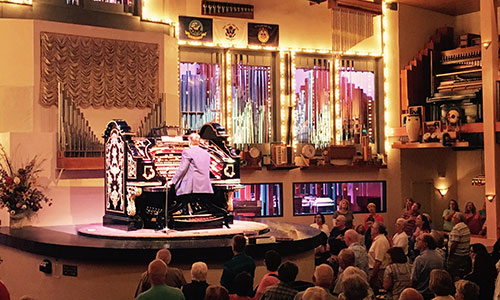 With its mighty Wurlitzer organ and a large menu, this is surely a one-of-a-kind dinner and a show experience. Open for dinner only, you can order pizza, pasta, sandwiches and more, as well as soft drinks, beer and wine and don't forget the ice-cream for dessert. With its nearly 6,000 pipes, this organ is one of the largest in the world. The organ music is part of the dining experience, with several different musicians on staff. One thing to note, credit cards are not accepted but an ATM is in the lobby.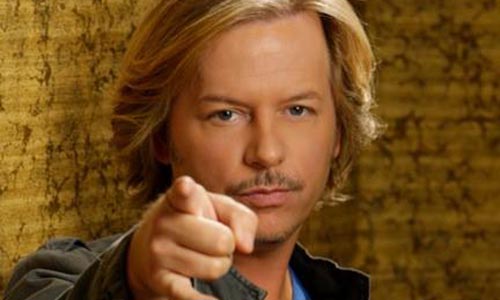 ocated in downtown Phoenix with free parking for 3 hours with a validated ticket. Order from the menu or visit the Copper Blues Rock Pub Kitchen next door, where you will find over 60 beers on tap. As with other comedy clubs, there is a two drink minimum on the showroom, so don't forget to bring some cash or plastic to cover the extra cost. Maybe they think you'll laugh more if you've had a few drinks!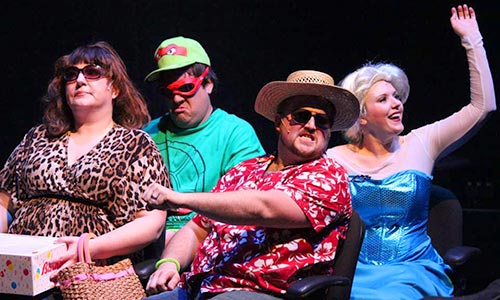 This non-profit local theater, based in Peoria, offers both adult and youth productions, offering extensive programs for youth. They have both a MasterWorks Season and a YouthWorks Season. They also have a special weekday matinée, offering coffee and dessert afterwards. Although not specifically a dinner show, they have partnered with two local restaurants to offer a great dinner show package for parties of 8 or more. The price is all inclusive (except for the tip), and is offered for both lunch and dinner.
A movie and dinner out, all in one. With comfy recliner seats and service at the push of a button, it might even be better than home. There is an extensive cocktail, beer and wine menu to order from, as well as appetizer, entree and desserts items. Choose from a variety of recent movie blockbusters, visit the bar to order a drink and kick back in comfy style in your more than spacious seat. Visit their website to buy tickets in advance, as seating is more limited than your average theater.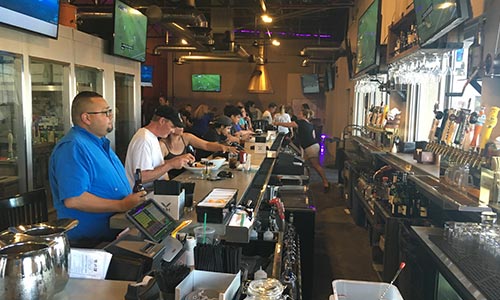 Not strictly speaking a dinner theater, this one stop shop has a lot to offer. Stop by the Desert Rose Steakhouse for a juicy steak, hang out for some casual dining and sports at the Desert Rose Pizza and Gastropub, or pop into the cigar lounge and club for the pleasure of a fine cigar. The property boasts a great patio and outdoor lounge area where a variety of music and events are held on a regular basis. Sometimes it is country music, sometimes its oldies, or you might find karaoke, an open mike night or even a DJ. No matter how you slice it, there's a lot going on at the Desert Rose in Glendale Arizona.
Even though the heydays of dinner theater might be gone, there are still plenty of choices for a night out that includes great entertainment and a meal brought together in one venue.